ALMERIA
Almería is located in the southeast of Spain, with over 200 km of beaches of fine white sand.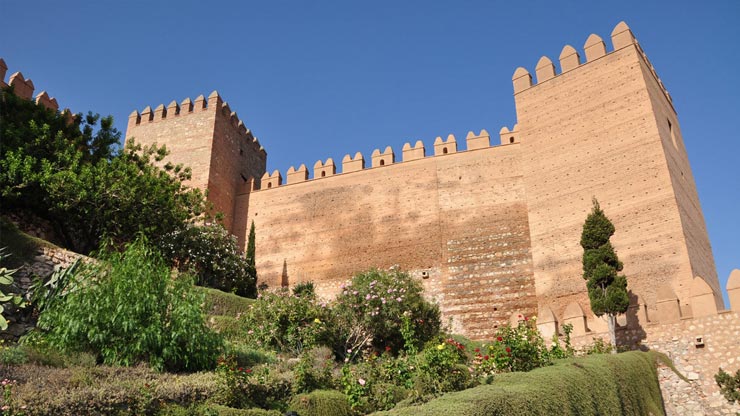 Its coast in the Gulf of Almeria, extends just over 35 km that are mostly low and sandy beaches but also high cliffs in the area of ??the Sierra de Gador. Slightly more than 5 meters from the coastline correspond to what would be the city of Almeria. It has several large beaches being the most busy beaches Playa San Miguel, New Almería Zapillo located in the city. To the east there are six more beaches, located in the Natural Park of Cabo de Gata-Nijar, which have special environmental protection. To travel around the province of Almeria and its surroundings, the best option is to rent a car.
Relax on the deserted beaches of Almería, and if you have the opportunity to go diving, you will appreciate its fantastic underwater world full of magic and color. Renting a economic car in Almería, you can enjoy the natural parks of Sierra María-Los Vélez and also visit their cave paintings.
Another option if you come to Almeria, would be a trip to the villages of the Alpujarras Almeriense such as Abrucena, Berja, Fondón, Válor, Alcoléa, Dalías, Laujar de Andaráx and enjoy traditional cuisine and dishes like migas pastor and grilled meat.
We have several car hire offices in Almeria being the most competitive given the wide range of vehicles, the office at Almeria airport. If you prefer to pick up the car outside the airport, there are a few more options such as the office in Roquetas de Mar.
Economic car hire in Almeria
We are BROKERS and opposite to car rental comparison sites in Almeria, we negotiate directly with the car rental companies in order to offer the lowest prices on car rentals in Almeria.